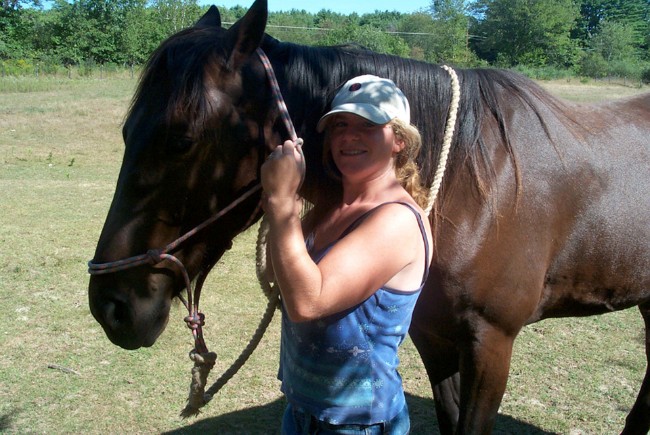 Me and My Co host Sully. I couldn't have done the video with out him!

Sensational Shelter Animals was inspired by all the rescue and shelter animals who have come into my life in the past twenty eight plus years. I have been lucky enough to cross paths with all walks of life including horses, dogs, cats, birds, ducks, sheep, pigs, rabbits, turtles, snakes and other exotic animals. For the most part every creature that has come into my life has been a rescue. I felt the calling to develop a program that I hope will benefit all walks of life and provide support to the animal shelter community.

Sensational Shelter Animals is a program lending a voice to shelter and rescued animals. Our mission is to not only give shelter and rescue animals the visibility and comfort they so deserve but bring hope and encouragement to those in need In addition Sensational Shelter Animals hopes to inspire a new way of thinking and behaving that will bring more care and understanding in efforts to strengthen the community in which we live. Additional purposes wish to break stigmas of chemical and emotional unbalance caused by trauma,mistreatment, and genetics that cause anxiety, nervousness and aggressive behavior . Additional goals hope to educate the public on misunderstood breeds. Since the program was since developed in June of 2011 many animals have benefited. From therapeutic care to giving these animals needed visibility the program has accomplished a lot in a short amount of time. Recently the practice rescued an abandoned cat in urgent need of medical care. This beloved feline was named Big Ben. Big Ben ( the black cat photographed below) received treatment for his wounds got neutered, as well as vaccinations. Big Ben was also found to have FIV and in just ten days he found a loving home. Their is also a visual piece shown below and on U Tube, that shows how these animals respond to the massage therapy, as well as serving the purpose of an educational tool.
This episode highlights inspirational stories of canine companions who overcome nervousness, and separation anxiety with the help of canine massage therapy , compassion, and friendship. With mended hearts and new found confidence these shelter and rescue animals find their way into loving homes.